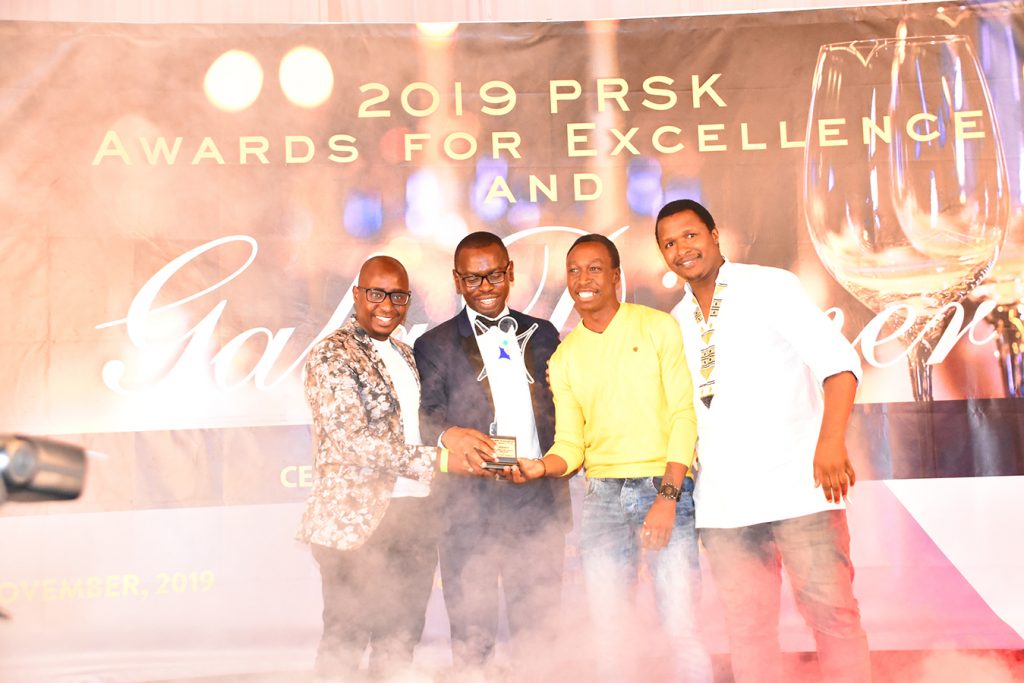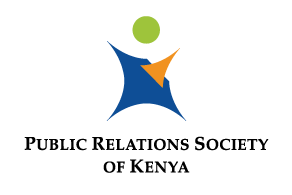 The Public Relations Society of Kenya recognised and awarded excellent Public Relations campaigns during the Awards for Excellence Gala dinner held on 22
nd
November 2019 at the Movenpick Hotel and Residences in Westlands.
The ceremony, attended by 400 guests from the PR firms and government agencies, marks the 19th edition of the awards for excellence gala. Established in 2000, the PRSK Awards for Excellence recognize and celebrate outstanding achievements of public relations and communications practitioners. They reflect the level of competitive services offered in the Kenyan public relations and communications industry.
The Chief Guest, Mr Juma Asiago the Global Coordinator of Safer Cities program at UN Habitat, said that the disruptive changes in the Public Relations industry will lead PR professionals to new ways of communication that have to integrate both digital and non-digital tools. This reiterates discussions held during the recently concluded PRSK annual summit held in Mombasa from 13
th
to 15
th
November that focused on the Revolution and Disruption of Public Relations and Communication Management.
Speaking at the awards ceremony, PRSK President Dr Wilfred Marube acknowledged the important role Public Relations practitioners play from inception of ideas to execution of successful campaigns. "We are here to celebrate the hard work you have put in this past year. Not just by giving you a trophy but by honouring the effort you put in behind the scenes, "he said.
Media Edge Public Relations took home the Overall PR Campaign of the year after bagging awards in the consumer relations and financial communication award categories. Hill and Knowlton Strategies Kenya won in the PR event and social investment campaign categories while Apex Porter Novelli took home the public sector and new media campaigns of the year awards. Profit and Loss Consulting won in the Corporate Publication of the Year award while KCB Group, Barclays Bank Kenya, Higher Education Loans Board, Kenya Revenue Authority won in the not for profit, internal communication, crisis communication and reputation management and partnership engagement initiative of the year categories respectively.
_ Ends_
In Kenya, PRSK, with more than 3000 members, was established in 1971 and serves as the umbrella professional body guiding PR practice in Kenya. The Society broadly seeks to advance excellence in Public Relations and Communication Management in Kenya and to ensure that the practice continues to thrive within the ethical framework defined by the profession. Within the East African Region, PRSK is a member of the East African Public Relations Association (EAPRA).  PRSK is also a member of the Africa Public Relations Association (APRA), the continental body for all PR national associations in Africa.  At the global level, PRSK is a founder member of the Global Alliance for Public Relations and Communications Management (GA) among other global bodies such as the International Public Relations Association (IPRA).
For more information Contact Maureen Koech
Phone:0700141171 Email:
maureen@www.prsk.co.ke