Project and Programme Communications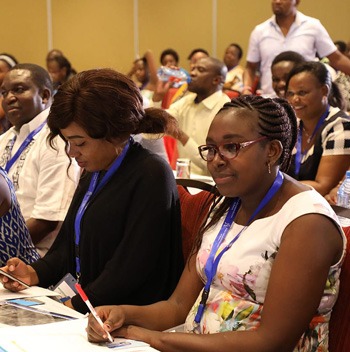 July 29, 2019 - August 2, 2019
5 Days
Kisumu, (Kenya)
+254-020-2626215, +254-020-2626217
Effective communication is essential at all levels of project and programme management. Projects and programmes must integrate a clear approach to communication which is strongly connected to their engagement with stakeholders. This course is designed to provide delegates with an understanding of the complexity of managing stakeholder and project communication.  It will look at the processes, tools and techniques of Project and Programme Communications and Stakeholder Management.
Delegates will develop knowledge and skills required to successfully plan a project, including the development and implementation of project and programme communications plan.
The training seminar will highlight:
Understanding of what successful project and programme communication involves
Effective and efficient project and programme management communication
Learning Objectives
At the end of this course, participants will be able to:
Develop a project/programme communications management plan
Learn tools and develop strategies for managing project and program communications
Use the tools of stakeholder analysis
Learn tools and develop strategies for managing and monitoring stakeholder engagement
Formulate benefits of a proactive approach project and programme communication and stakeholder management
Training Methodology
The training will be delivered through a combination of presentations, group discussions and group exercises.  Delegates will be encouraged to ask questions as the training seminar progresses.
Apply project planning processes and techniques to develop a practical and manageable project plan
Analyse and apply project management principles to develop a project communications plan
Measurement and evaluation of project and programme communication activities
Apply communication best practices in projects and programme communication
Lead project teams through more effective communication
Maximise the prospects of successful project and programme delivery
Who Should Attend?
Project and Programme Managers
Corporate Communication/Public Relations Managers